With weather that permits grilling year-round, no Florida backyard is complete without an outdoor kitchen.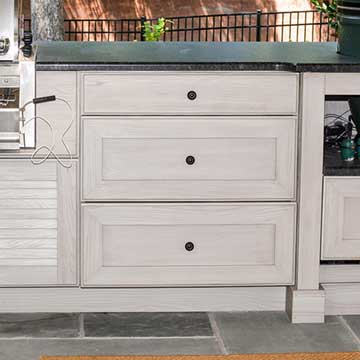 Outdoor Cabinets
We carry outdoor cabinets from NatureKast® and Challenger Design® - two leaders in outdoor cabinetry. Outdoor cabinets are specially designed for the outdoors to not warp, fade, or crack. Our selection of outdoor cabinets also come in a variety of styles and colors.
Contempo, Slab, Louver, & Shaker
Vintage Linen, Walnut, Silver Birch
Raven Ash, Desert Tan, Weathered Dockside
Nutmeg, Espresso, Spanish Moss, Graphite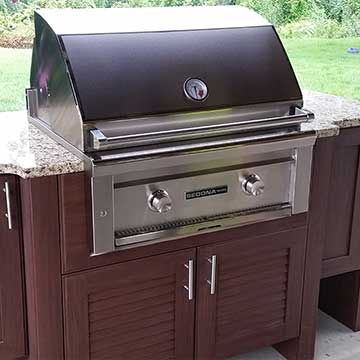 Outdoor Cooking
We feature a wide variety of outdoor cooking appliances from the top brands in the industry including Delta Heat®, Delsol Delta®, and Twin Eagles®.
Grills & Smokers
Griddles, Burners & Warmers
Built-In & Freestanding
Gas & Electric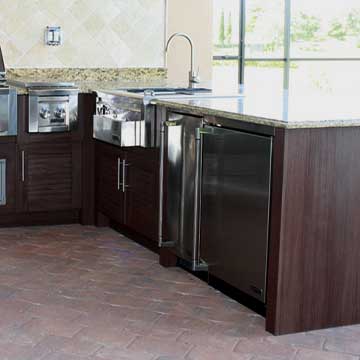 Outdoor Fixtures & Accessories
You can do more than cook in your outdoor kitchen. We have a variety of additional fixtures and appliances to truly make your outdoor kitchen a full-service kitchen and bar!
Faucets & Sinks
Coolers & Refrigerators
Ice Machines & Keg Dispensers
Margarita Centers & Full Outdoor Bars